About Judy & Judes Custom Cakes Gold Coast
Hi I'm Judy Stubbs and the creator of Judes Custom Cakes Gold Coast, I'm so pleased that you have stopped by to read a little about me.
At heart I'm just a down to earth country gal that loves country music, decorating my home and of course seeing my much- loved family and friends!
I'm a proud wife, mother to two beautiful children and a grandmother to some pretty special grandkids.
I'm easy to please and an earthy type of person, I love the outdoors, spending time at the beach and anything that involves being close to water.
Good food, laughs and plenty of sunshine always brightens my day and will keep me happy for hours. I love to have my family visit when they can and enjoy friends popping by for a cup of tea, piece of cake and of course, a good old chat.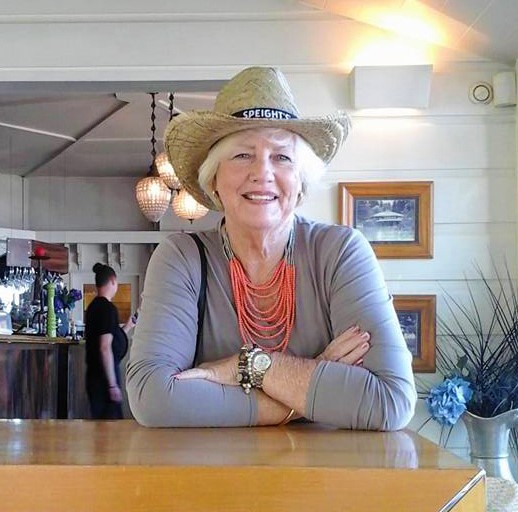 Custom made cakes Gold Coast
I like to meet regularly with my cake club friends so we can plan out our next cake events, help out with demonstrations when needed and plan and schedule for our next cake competitions. I really enjoy my day's and time out with my cake friends as they inspire my and encourage me to keep making the beautiful cake creations that bring me so much pleasure.
Baking custom made cakes and decorating them for my clients brings me so much joy, I spend hours upon hours thinking about how I will go about creating and actually decorating them. It's never a chore or job for me, rather it's an absolute pleasure and it gives me the opportunity to feel creative and inspired about life!
I love to custom make cakes for any birthday occasion, I have made birthday cakes for little kids right up until the older age brackets. Themed cakes are my favourite, I have done pretty pink princess cakes, dinosaur cakes and a rainbow pink Trolls cake for a three- year old girl.
Ever since I can imagine, I have always been fascinated with anything to do with weddings, creating stunning wedding cakes for brides to be brings me so much joy and I relish in the challenge!
I can create custom made wedding cakes with various fillings and finishes, so if you are looking for a wedding cake that is traditional with a fruit cake filling, icing on tip and delicate intricate flowers I can help you out there. If you prefer a modern feel to your cake with a fresh vanilla filling, naked buttercream exterior, fresh flowers and ribbons to finish I can create something special for you that you will love for years to come.
Christmas time is very special to me, it means family, friends, food, cake, wine and great time with lots of laughs. I have been known to make an abundance of traditional fruit cakes at Christmas and quite flooded with orders during the festive season.
I love to make fun and quirky Christmas novelty characters to grace the top of my Christmas cakes, some of these include cute little reindeers and penguins, happy and Jolly Santa's and festive Christmas trees and candy canes.
To view my custom made cakes, please visit the gallery page, I'm sure you will gain some ideas on what is possible and how I can help you.
Please feel free to call me today on 0401 211 277 or send me an email on info@judescakes.com.au
Love Judy.